Airbrush Tanning
About Our Airbrush Tans
Here are the airbrush tanning services we offer at our Chicago tanning salon:
Tuesday Special ($10 Off) — Our normal full-body spray tan with a savings of $10.
Full Body Tan ($49) — Our always luxurious and never disappointing full-body tan. You will be sprayed meticulously by one of our talented tanning technicians, who will give you the glow you need for any occasion. We believe in the importance of self-care, and we like when the occasion is just to feel or look your best!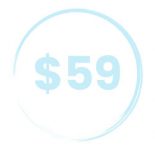 Celebrity Air Tan ($59) — Use our pre and post-tan spray to boost the length of your airbrush tan up to 30 percent. This is the perfect add-on for vacation tans and when you have to get your tan more than three days before a special event. Your spray tan will also fade more evenly due to the extra tanning treatment, leaving your skin with a natural bronzed look. Trust us — your tan will thank you!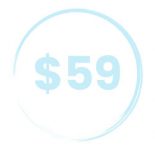 Fast Acting ($59) — Get the same great airbrush tan without having to keep it on for 8-12 hours. You can shower two, three, or four hours after this spray tan has been applied, depending on how dark you want to be.
Ready to get that beautiful bronzed look you've been dreaming of? Contact us today to book your airbrush tan at Celebrity Skin Chicago!